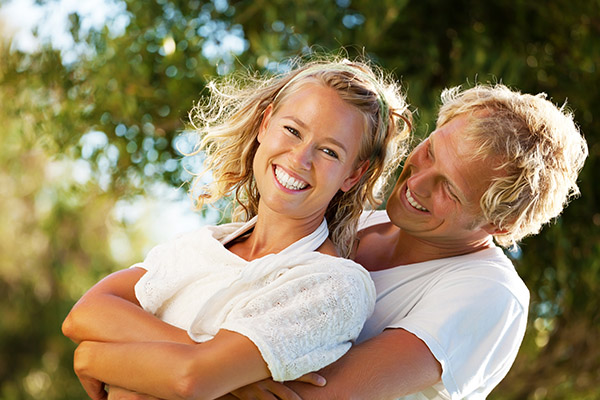 No matter how much people take care of something, there is always the chance that age will take a toll on the appearance. A new car loses the sheen, a new phone battery wears down, and a dishwasher cleans less efficiently after several years of use. While there is not always much that people can do to stop products from wearing down over time, there are other aspects of life people can change. The color of one's teeth is an example of an aspect people can change for the better.
Removing the stains isn't easy
Stains on teeth are a common factor for many people since regular dental hygiene at home may not be enough to protect teeth from stains. The causes for stains on one's teeth can include a variety of sources. Mouthhealthy.org lists the causes to include:
Drinks such as coffee, tea, wine and other sugary beverages
Tobacco use
Age which causes the natural enamel of the tooth to wear down over time
Trauma to the teeth or mouth
Certain medications
Many of these causes are common parts of an individual's day from the drinks people consume to the medications people take. It is important to not only brush after a meal but floss at least once a day as well. Nonetheless, the teeth can stain and become discolored over time. People who are unsatisfied with the color of their teeth can invest in a professional teeth whitening service.
There are several options for a tooth whitening service, but not all methods are effective. In some cases, a patient may not benefit from a teeth whitening service. "Yellow teeth will probably bleach well, brown teeth may not respond as well and teeth with gray tones may not bleach at all," Mouthhealthy.org states. Due to this, a professional teeth whitening service will help find the best whitening method for the patient.
Keeping the stains off is harder
One option for teeth whitening is to go to an in-office teeth whitening procedure. In an office, the professional will "apply either a protective gel to your gums or a rubber shield to protect your gums," mouthhealthy.org writes. After the dentist applies bleach to the teeth, "A special light or laser might be used to enhance the action of the whitening agent," mouthhealthy.org adds.
In other cases, a dentist can recommend and monitor the use of an at-home teeth whitening kit. The patient will apply the solution at specific times with a specific amount each day, per the instructions of the dentist. However, in some cases, a teeth whitening will only last as long as the patient cares for the teeth. The work from a professional teeth whitening service can become undone if one is not careful.
Teeth whitening can be effective, but teeth can continue to develop new stains over time in the aftermath. In other cases, people will abuse teeth whitening products at home, without consulting a dentist first. Patients need to be careful if they do this since the "Overuse of whiteners can also damage the tooth enamel or gums," mouthhealthy.org explains.
By brushing twice a day, flossing once a day and making regular visits to the dentist, patients can work to ensure that their teeth remain as much of the white shine as possible. If you or a loved one have any interest in improving a smile through teeth whitening, call and schedule an appointment. We will help find the best teeth whitening solution for you and put you on the path to a brighter smile.
Kevin J Daily DDS
At Kevin J Daily DDS in Santa Cruz, CA, we will customize your treatment to match your needs and schedule. Our professional staff creates a calm atmosphere for you during the appointment and treatment process. If you have any questions or are unsure of what is causing the pain in your teeth, do not hesitate to call us.
We will answer any questions and make sure you get all of the necessary information. We can help prevent damage to your teeth and set you on track for a lifetime of pristine oral health. At Kevin J Daily, your experience with us and your dental health are our prime concern.
---
---
Related Posts
October 2, 2017
Professional teeth cleanings at least once every six months are crucial for one's oral health. We understand that some people can have anxieties or issues with visiting the dentist and are here to help. Patients …
---